A new 700-hectare, 360MW data center campus is being planned in Madrid, Spain.
The proposed Digital Valley site could see up to €5 billion ($5.67bn) invested in the development. The project aims to be a 'reference model' in data center sustainability, and feature initiatives including district heating, on-site power generation and storage, and reforestation projects.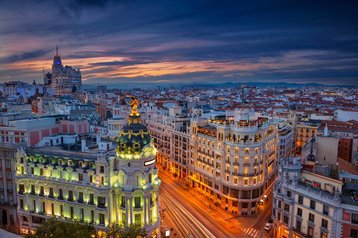 An economic viability plan is already being prepared with a leading international consulting firm; construction is expected to begin in 15 months and the first facility could be operational by 2025.
Global Switch has shown its interest in leading this project. A project spokesperson said: "they identify in the Digital Valley project the values that the company is committed to, such as sustainability, the commitment to contribute to the improvement of the environment by guaranteeing a zero carbon footprint, as well as the use of alternative energies. Contributing to society through digital transformation makes this project especially attractive for Global Switch."
The site also aims to be a hub for training, research, and innovation and include robotic logistics centers and host companies focused on artificial intelligence, blockchain, big data, supercomputing, cryptocurrency, autonomous cars, and biomedicine.
Armando Layna Marco, partner of S4U and part of the Digital Valley project promoter team, added: "The Digital Valley concept responds to the needs of business, public administration and society by responsibly linking energy transition and digital transformation through criticality, electrical power, resilience, carbon footprint, hyperconnectivity, quality employment, specialized training, energy efficiency, business development, and innovation." The promoter team also includes GWP's Juan Jose Cerron Reina.