German mobile operator 1&1 is on course to reach its first interim target of deploying 1,000 5G antenna sites this year.
The target was initially set for the end of last year, but the operator experienced some much publicized struggles with its 5G rollout.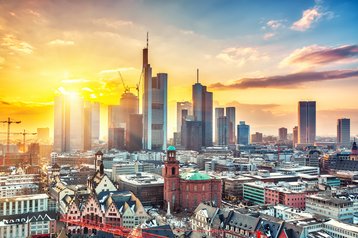 The company gave the update during its annual report, where it also noted that it remains confident of hitting its target of providing 50 percent of German households with 5G coverage before the end of the decade.
1&1's 5G rollout has been anything but straightforward, with ongoing delays preventing its planned deployment last year, causing the operator to only deploy five 5G antenna sites by the end of last year when the total was 1,000.
It led to subsidiary 1&1 Mobilfunk accusing Vodafone, or more specifically its towers unit Vantage Towers, of blocking its 5G rollout.
The subsidiary filed a grievance with the Federal Cartel Office (Bundeskartellamt) over what it says have been 'ongoing obstacles to the rollout of its 5G mobile network resulting from actions by Vodafone' in February.
This comes a few months after 1&1 subsidiary, 1&1 Towers, secured a deal to acquire 7,500 antenna sites for its 5G rollout as the company became Germany's fourth mobile network.
Last year, the operator completed the first live test of its new 5G network, claiming that it achieved speeds of over 1Gbps during Open RAN network testing.
"Mobile services will be activated as scheduled in summer 2023," said 1&1. "At that time, Telefónica will provide us with the national roaming service that they are developing parallel to our network rollout, which will enable us to offer our customer's full-area reception even during the network rollout phase."
The company added that more than 500 regional Edge data centers are being built across Germany 'in the immediate vicinity of the antenna locations, connected using optic fiber and equipped with gigabit antennas' the 1&1 OpenRAN network.
Keen to boast about its approach to Open RAN, 1&1 aimed a jibe at some of its domestic rivals too.
"Clearly defined, standardized interfaces also enable us to collaborate flexibly with the most secure and best manufacturers on the market. We are the only German network operator that is independent of dominant network equipment suppliers such as Huawei," said the operator.