German telecoms operator 1&1 claims to have recorded speeds of more than 1Gbps in its live 5G network testing.
The tests were carried out in July, as confirmed in a company post on LinkedIn, and carried out using 1&1's fully virtualized Open RAN network.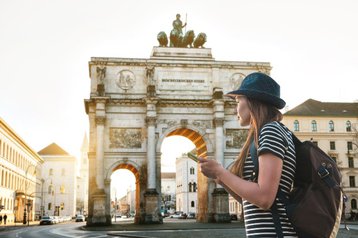 In the post, the operator said: "In July, we launched the first friendly user test under real conditions and in real customer behavior! The results made our predictions and were sometimes even higher!"
"We have achieved speeds of over 1 gigabit per second as well as stable data transfers with about 8 terabytes per customer within 24 hours! We are particularly pleased with the extremely fast response time. Under optimal conditions, we achieved latency times of only 3ms!"
Despite operating as an MVNO, 1&1 has long had aspirations of becoming a mobile network operator, with the launch of its own 5G services seeing it become Germany's fourth mobile network operator. It has partnered with Rakuten for the roll-out, with the Japanese company building and managing the new network.
In June 2019, 1&1 spent over €1.07 billion ($1.09bn) during the 5G spectrum launch to acquire 2x10 MHz in the 2 GHz band and 50 MHz in the 3.6 GHz band.
1&1 has previously used both Telefonica Germany and Vodafone Germany's network over the years and has had a national roaming agreement in place with Telefonica since May of last year to provide its customers with nationwide coverage while it builds out its new network.