Though data centers are equipped with highly sophisticated systems and levels of redundancy, downtime for any reason remains a perennial concern. Among the many risks that no doubt keep a data center manager up at night, are undetected leaks in inconspicuous, inaccessible spaces spreading unseen, causing untold damage before anyone knows they are there.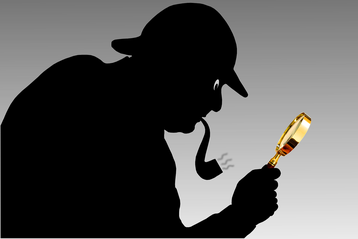 It need not just be a water leak: it could be diesel from the backup generator, coolant from the air conditioning system, or some other noxious liquid as injurious to human health as the health of the data center equipment. Or maybe a storm has blown in much earlier than anticipated?
In any event, even just a short period of downtime, for whatever reason, can be extremely costly, and damage to reputation can be even more difficult to recover, as found in some recent incidents.
The estimated average cost of data center downtime rises every year. In 2013, the Ponemon Institute pinned the average cost at $7,900 per minute – or more than $11.3 million for every day of downtime. By 2019, the same analyst group had upped its cost-of-downtime estimate to $9,000 per minute, or $12.9 million per day. That figure will most certainly be higher today.
One of the biggest threats data centers face today is flooding – either from external ingresses, such as excessive rainfall or rivers bursting their banks, or from an internal leak of some sort. The risk of internal leaks causing widespread damage and potentially affecting data centers uptime will only increase as data centers look to liquid cooling technology as a means of maintaining or improving the performance of their servers without busting sustainability commitments.
Fuel for thought
Perhaps surprisingly, the solution is not a data center draped with sensors, embedded in every conceivable location, but rather a sensing cable; specifically, PermAlert's AGW-Gold sensing cable. This ruggedized cable is a chemical-resistant, quick-drying sensing cable designed for detecting both water and corrosive chemical leaks.
The PermAlert leak detection system is a highly flexible and scalable solution that enables easy remote monitoring of the entire fuel management system for leaks from fuel storage tanks, day tanks, fuel supply or return pipes, and the generator itself. The PermAlert panel can monitor up to an industry leading four sensing channels simultaneously, while the PermAlert leak detection system can monitor any liquid in the data center, including water, chemicals, and of course, fuel. Above all, PermAlert is one of a handful of manufacturers worldwide that meets the stringent standard of 30 seconds fuel sensing response time certified by FM Global (FM7745).
Of course, leaks of diesel or chemical substances is one thing, but the most common everyday threat is water ingress and water leaks.
With the rapidly growing number of hyperscale data centers coming online, building systems need to match the long service life expected of these massive infrastructure projects – a demand that might become more challenging in many locations in the future.
The liquid leak detection solutions offered by PermAlert are based on a fast response 'sonar/radar' time-domain reflectometry (TDR) sensing technology as part of a system able to monitor multiple leaks. Additionally, these systems can also identify leaks that are expanding and spreading. PermAlert's liquid leak detection systems can sense any liquids, whether conductive or non-conductive, ranging from fuels to water, including distilled or completely neutral PH7-rated water.
Tying this all together is PermAlert's Fluidwatch WF, a remote leak detection system that has been engineered to monitor small areas for water leaks. Typical applications include unmanned equipment rooms – perfect for edge data center applications – small, raised floor areas, and small tanks.
The PAL-AT control panel can easily integrate with any building management systems and data center information management (DCIM) systems. The panel also provides incredible flexibility to extend and monitor multiple areas of ancillary equipment by simply adding jumper cables in-between the sensing cable.
This system ultimately leads to a more optimized and cost-effective solution requiring fewer control panels. A single-channel panel of PAL-AT can monitor up to 2,300 meters in length, and the four-channel panel can monitor up to 9,200 meters in total length.
PermAlert has been in business since 1988, designing, manufacturing, and servicing a wide range of leak detection systems for various applications. With extensive experience and expertise across different applications, PermAlert is often regarded as a trusted partner and solution provider to solve challenging leak detection application for many major hyperscale operators across the globe.
If you want to learn more about PermAlert's sensing technology and products, please check out our website, www.permalert.com or contact [email protected].
More...
Download this free whitepaper from PermAlert outlining a leak detection system to both protect data centers and keep up with future requirements.

What kind of IT infrastructure do future enterprise IT workloads need?