Great inventions can still have a major impact for years, decades, even centuries after they were first made. Take the printing press, for example. 'Moveable type' was invented in China in around 1040, but it was Johannes Gutenberg's invention of the metal printing press more than 400 years later that made printing both easier and cheaper.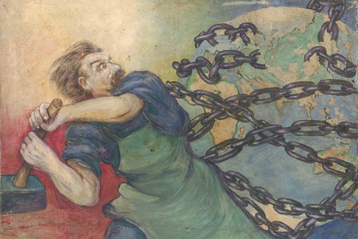 Subsequent innovations built on top of Gutenberg's invention, but it arguably remains one of the most influential inventions in human history. It provided the foundation stone, for instance, of both the industrial and the science revolutions, and helped power the revolutionary movements of the nineteenth century. Even so, it wasn't until around 1950 that global literacy rates nudged past 50 percent.
In other words, the revolutionary power of one of the most profound inventions took a millennium to conquer the world.
The advent of the public internet is another invention that will still be making big waves in business, government, and society across the coming decades, not just spreading information, but connecting people and driving down the cost of business. The only way that organizations can make sure that they do not fall victim to the coming revolutionary waves wrought by the internet is to ensure that they are plugged into, and powered by, the latest innovations in communications and connectivity.
Today, this is about more than just a fast internet connection; it is about the networks of data centers and cloud services that individuals and organizations use; it is about reliable connections and how they support hybrid cloud; and it is about access to the right IT and communications expertise at the right time.
As more customers move more into digital and cloud transformation, they need the assurance that their cloud-based applications and supporting connectivity deliver the best end-user experience and security regardless of geography, we can expect post Covid an increase in hybrid working with speedy and secure access to application and performance being key to the way people work in the future.
The digital backbone
One of the most important corporate projects of the current age is digital transformation: developing new business models, digital capabilities, and using tools to digitize and automate every last business process so that they can be performed as efficiently as possible – in many cases, with only the minimum necessary human intermediation between customer and fulfilment.
That, though, remains easier said than done.
"Digital transformation for any company starts with the creation of a 'digital backbone'. This is where NTT comes into its own," says Paul Sinclair, interconnect director, NTT Global Data Centers EMEA, at NTT Ltd.
"People don't simply come to us to buy some data center space and connectivity, since they can get that anywhere. But what you can't get from a lot of data center providers is the value-added capabilities that we have as NTT, whether it's solutions, consulting, business solutions, architecture, or ICT.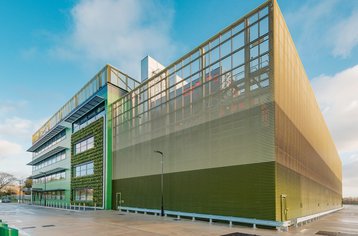 "We have those skill sets from ground level to global consultancy, and we can consult with customers to understand their business and craft a complete solution for them, because we have that full portfolio of products and services that differentiate NTT from just a simple data center company," says Sinclair.
This is because achieving full digital transformation requires a comprehensive strategy that involves more than just migrating applications to the cloud, whether public or private (or a hybrid of the two).
Organizations not only need to ascertain the applications that make the most financial sense to migrate to the cloud, but also to identify applications that ought to be downsized or even eliminated entirely, not to mention the adoption of new services in the cloud that can extend an organization's capabilities. And these applications, furthermore, need to be more fully interconnected in order for digital transformation to work.
Step by step
The first step, says Sinclair, is to monitor how applications are performing right at the start of any project. "Our consultants will examine the applications and how they're performing. They will look closely at usage, the latency required for those applications to perform and can then introduce application performance management enabling certain types of traffic to be prioritized," he says.
In this way, critical systems or customer-facing apps can be prioritized over (say) staff internet usage. "Optimizing connectivity is all about ensuring that the connectivity you have is prioritized for the applications that have the highest priority for the customer. Furthermore, since Covid, organizations have had to re-orient their applications to 'follow the sun', ensuring connectivity is available as each time zone peaks," says Sinclair.
Even relatively modest organizations today can be multinationals, with operations across America, Europe and Asia, as well as having to satisfy demanding customers who'll expect the same kind of service as if the company they're doing business with is located right next door.
As a result, organizations don't just need connectivity on its own, but global digital backbones that encompass data center facilities, carrier neutral communications, high-speed fiber interconnects between facilities and more, and their providers need to be nimble enough to be able to respond to each and every challenge that the internet revolution will bring over the coming decades.
Above all, though, despite all these internal technical challenges, organizations need to remain outward-looking and focused on customer experience.
"A non-digital backbone would be one that does not connect or have the flexibility to connect to the key ecosystems that are important for every business. Whether that's ecommerce or partner services, the modern digital backbone is interlinked with a whole array of different ecosystems that enable an organization to succeed," says Sinclair.
Furthermore, if the organization's connectivity doesn't embody all of these things, and application performance and usability is consequently sub-par, the user experience will be affected and, hence, the business will slow down, he warns.
At the end of the day, a data center service alone is not sufficient; it is, says Sinclair, little more than a black box for its clients: it's the various connections, services, managed services, security and more that make the difference for clients and their customers, especially data center users operating in highly competitive markets.
Latency and proximity
Of course, not all organizations can be footloose and fancy-free when it comes to choosing data center partners. While most don't need a data center right next door (metaphorically speaking), a small minority certainly do, especially in sub-second time-sensitive financial services. "Stock market trading today is done in nano-seconds – one-thousandth of a second time slots. The faster you can trade, the more money you can make," says Sinclair.
That accounts for the popularity of the so-called FLAP cities in Europe: Frankfurt, London, Amsterdam and Paris, all of which host major financial centers. What's important here, says Sinclair, isn't simply running IT from a data center almost next door to, say, the London Stock Exchange in order to enjoy the lowest latency, but that the data center can also offer fast fiber links to other major financial centers.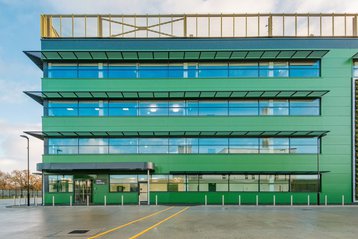 "We've just increased our fiber capability between all seven of our data centers in the London region. We don't just invest in every single one of the sites, but also the physical duct infrastructure connectivity to keep our peering arrangements in order, not just between NTT data centers across the world, but also with third-party data centers," says Sinclair.
The importance of interconnectivity for financial services organizations operating in major financial centers also applies to mainstream organizations, the different cloud services they use, and their need to provide the most responsive services to customers.
A digitally transformed business process will entail contact points across multiple different clouds. For example, communications might be managed in Microsoft Azure, Google, RingCentral or any number of providers; customer and sales information might be managed in Azure, Salesforce or Oracle; and, accounts might be settled in SAP, Oracle or Sage. Each will require communications from one cloud to another, which could be located almost anywhere. And that's just straightforward processes.
"We're recognized by analyst groups as being a global market leader in digital backbone because we're not just a data center company, but also a global tier 1 network provider," says Sinclair.
In other words, while NTT is globally best known as a data center provider, it also brings to bear the whole gamut of expertise required to connect parent locations and interconnect data center locations across the world. "And that includes investment in connecting directly to different cloud services, to internet exchanges and to carrier hotels," says Sinclair.
And when the cloud migration and digital transformation projects are completed? Well, there's likely to be another revolutionary wave just around the corner, but one that organizations ought to be best prepared to deal with. Furthermore, notes Sinclair, 105-year-old NTT will almost certainly also be there to help guide organizations through it.