Case Study: Microgrids: Greening the Data Center While Reducing OpEx
—
Microgrids are collection of localized electrical sources that can operate independently of the utility grid. The typical electrical sources include photovoltaics, battery storage, co-generation plants, wind generation and fuel cells. This case study will examine Verizon's commitment to explore environmentally conscious technologies across all of their facilities and will include discussion about the different microgrid topologies and how they affect data center operation, including different techniques to improve data center reliability. We will show some of the financial aspects of our microgrid project, including our analysis of local, state and federal incentives that make microgrids attractive options for data centers.
This session took place on April 10, 2019
Please complete the following form to receive a link to the full presentation.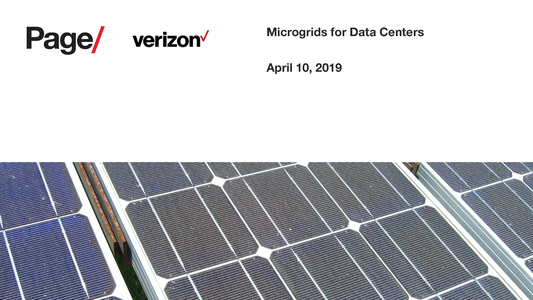 Microgrids: Greening the Data Center While Reducing OpEx