Venue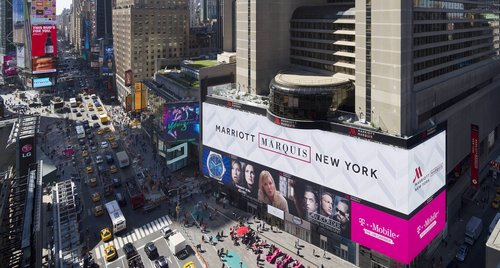 Address
New York Marriott Marquis
1535 Broadway, New York, NY 10036, United States
Accommodation for Event Attendees
DCD is delighted to inform you that The Marriott Marquis, New York Hotel offers our event attendees a special discount. To make your room reservation, please click the link below or call the Reservations Department on +1 212-398-1900 and use the key words: 'DCD' or 'DatacenterDynamics' to receive the discounted rates.
DCD Discounted rate will be available only until Tuesday March 26 or until all rooms are booked out.
Book your Discounted Room Here
International Transport Partner
DCD has partnered with Carey International to secure great rates for all delegates of DCD events.
If you would like to arrange any transport concerning the event (airport transfers, hotel drop offs, event drop offs etc) please contact the events team via:
Email: [email protected] or Direct Line: +44 20 8326 7626 and quote DCD New York
All cars are top of the range and chauffeur driven and up to 30% cheaper than a cab.
(Carey International only deals with pre-arranged transport so please book early to avoid disappointment)
Parking
There is valet parking at the Marriot Marquis. Please be aware this is available on a first come, first serve basis.
Registered Guests (Overnight charge 24 hours Max)
Cars - $65.00
SUV: Explorers, Mini-Vans, etc. - $75.00
Oversized: F150's, Yukons, Suburbans, etc. - $90.00
Transient Parking (Hourly)
Cars: 3 hours max $40.00 12 Hours max $53.00
Oversized: 3 hours Max $50.00 12 hours max $63.00
Supersized: 3 hours Max $60.00 12 hours max $78.00
Sorry No vans, limousines or motorcycles
All Transients Over 12 hours Fall under Overnight rates
18.375% N.Y.C. Parking Tax included
Subway Station
MTA Times Square 0.7 miles S from Hotel
Train Station
Grand Central 0.8 miles E from Hotel
Penn Station 1 mile S from hotel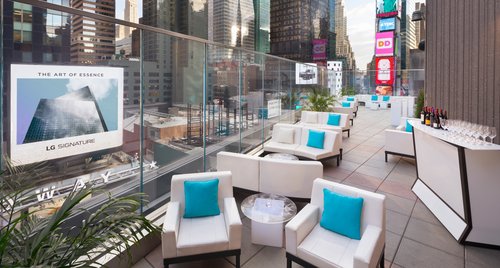 Airport Information
Newark Liberty International Airport (EWR)
Airport Phone: +1 973-961-6000
Hotel direction: 16.5 miles NE
This hotel does not provide shuttle service.
Alternate transportation: AIRLINK 877-599-8200; on request
Estimated taxi fare: 60 USD (one way)
John F Kennedy International Airport (JFK)
Airport Phone: +1 718-244-4444
Hotel direction: 18.5 miles NW
This hotel does not provide shuttle service.
Alternate transportation: AIRLINK 1-877-599-8200;on request
Estimated taxi fare: 50 USD (one way)
Bus service, fee: 2.75 USD (one way)
Subway service, fee: 2.75 USD (one way)