Tech Showcase - Sustainable Power and Cooling Innovation
This session took place on February 15, 2022
Please complete the following form to access the full presentation.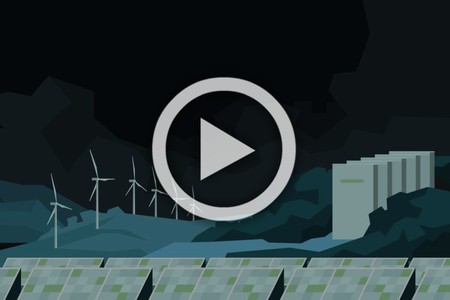 Tech Showcase - Sustainable Power and Cooling Innovation
A series of three quick-fire presentations showcasing the latest technologies to drive rapid innovation across sustainable data center power and cooling infrastructure.
Nautilus: How can the data center's high growth demand and environmental impact be balanced?
The Nautilus Data Technologies patented water cooling system for data centers, brings a proven and sustainable solution to preparing for the staggering amount of data growth in this industry. The system enables any method of cooling inside the data hall (traditional air cooling, immersion, direct-to-chip) and unleashes high-performance compute at 80+kW a rack or more.
And at the same time doing so sustainably – less energy, no water consumption, smaller footprint - making sure all aspects are taken into consideration when it comes down to how resources are used and what impact they have on the environment.
Munters: Data center solutions
An overview of different cooling technologies and how low in energy use that they can go.
FIAMM: Batteries, FIAMM and sustainability
FIAMM Energy Technology S.p.A. is a leading manufacturer in the European battery industry, making batteries for almost eighty years from its Italian base. The company serves the industrial and automotive markets.
As a major player, the company is working on a number of internal and external sustainability and market development projects that meet the needs of the industry and environmental concerns.
In this presentation we will showcase the work that is being implemented at an industry level and FIAMM's contribution to meet the sustainability challenge.
Speakers
Brought to You by