A new approach to electric supply for data centers
This session took place on July 12, 2019
Please complete the following form to access the full presentation.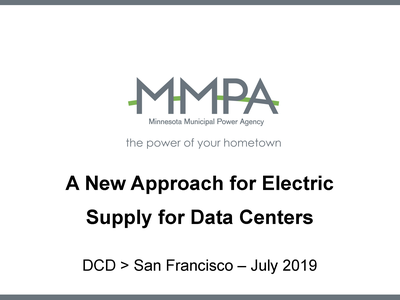 A new approach to electric supply for data centers
In recent years a new model based on a collaborative approach has emerged where data centers and utilities partner to develop and implement new locations. We will explore how electric utilities, particularly municipal utilities, can develop infrastructure to expedite data center development, help companies meet their renewable objectives and manage price risk, and provide reliable, local, responsive service.
Brought to You by