Data center 2020: embracing the digital future with Switch
This session took place on July 11, 2019
Please complete the following form to access the full presentation.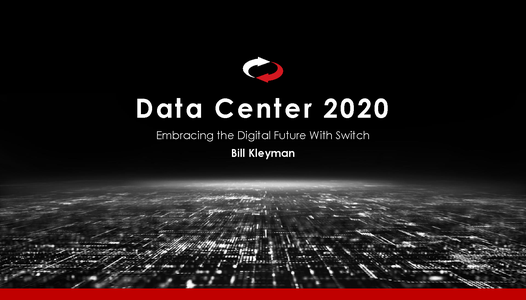 Data center 2020: embracing the digital future with Switch
We've come a long way in the data center industry. In the era of constant connectivity, our data center and cloud ecosystems are the engines that run our applications, services, connected devices, and in many cases, our lives. Cloud is no longer a 'data center killer.' Rather, it's a direct complement. Organizations are finding new ways to leverage powerful edge platforms for IoT, cognitive systems, and new workloads. More companies than ever before are bringing digital life to once analog systems. What sits at the very heart of all of this? Your data center, and your infrastructure. But here's the important reality: Not all data centers are built the same. And, not all business requirements can be met by just anyone. In a world where 'slow is the new down' and costs are critical to keep in check, picking a technology partner is more important than ever before. But what makes a technology company different? What sets apart hyperscale data center leaders in today's economy? Most of all, how do you embrace your own digital future?
In this session, we'll discuss key concepts around our world today. We'll cover the growth of data, how the data center has changed, and how technology partners like Switch are set to revolutionize our digital world.
Speakers
Brought to You by