Power Innovation Day
The Critical Power Channel
Develop robust power infrastructure to promote a reliable and sustainable ecosystem
Power supply insecurity and decarbonisation goals are by no means 'new' challenges for data centers. However, as businesses strive to meet customer demand against this backdrop, it is imperative that they innovate their power infrastructure to drive efficiencies, minimize costs and modernize their operations.
During this power innovation day Eaton will unveil their latest UPS system which provides grid-interactivity, resilience, ease of implementation, and environmental tolerance for data centres. Join this broadcast to discover how the Eaton 9395X UPS reduces cooling and space needs by achieving market leading efficiency with the use of silicon carbide converters and learn how operators can reduce expenses and generate revenue in the energy markets.
All episodes are now available to stream on-demand
Schedule Overview
| Time | Session |
| --- | --- |
| 9:00 a.m. – 11:15 a.m. | All episodes are now available to stream on-demand |
In partnership with Eaton: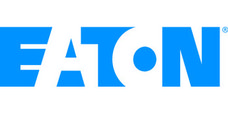 'At Eaton, we make what matters work. By making power safe, efficient and reliable, we improve the quality of life for those who experience our products and services. We have the power to make a difference and we do, every day' - Craig Arnold, Chairman and CEO
EATON is a $21Bn Power Management company with some 91K employees in 175 countries. But central to all that we do is the customer and users of the technology, systems and services we provide.
As one of the largest providers of electrical infrastructure systems to the data centre industry we are keenly aware of both the efficiencies that the digital economy brings but also the impact it has on energy resources. Sustainability and environmental stewardship are company values that permeate though all that we do.
The energy transition is underway and EATON is helping its clients at generation, grid, and user levels to craft new energy strategies and power networks.
Strategies that will enable data centres not only to be the key asset of our digital world but also key energy assets for a sustainable future.