Power Innovation Day
The Critical Power Channel
Reliable solutions for continuous operations: Don't get left in the dark
By 2025, there will likely be more than 27 billion IoT connections across the globe. This increase in connected devices makes uptime in data centers even more critical to customers. Given the ever-growing demand for data and information services and the increasing cost of service interruptions, data centers are pressed to maintain continuous operations and to have appropriate contingencies in place to reduce downtime and avoid unplanned outages.
Tune in on October 11th to the launch of ABB's brand-new suite of UPS and power protection innovations, which can help you:
Improve energy efficiency with the MegaFlex UPS
Achieve reliable power supply with the HiPerGuard medium voltage UPS
Complete renewable energy usage through Energy Storage solutions
Maximize technologies for Energy and Asset Management
Leverage on Augmented Reality for professional service support
You'll also learn how ABB's robust, proven electrical portfolio helps data center clients sustain continuous operations and reduce service interruptions, and how their digital solutions enable continuous monitoring of the health of critical electrical assets to anticipate equipment failures that can cause outages.
Join us for a live demo and expert-led Q&A to find solutions to this core uptime challenge!​
Now streaming on-demand:
Schedule Overview
| Time | Session |
| --- | --- |
| 2:00 p.m. – 5:00 p.m. | All episodes are now available to stream on-demand. Click "View presentation" to watch the episodes you want, when you want. |
In partnership with ABB: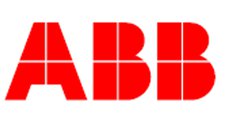 ABB's solutions provide energy and insight for the data centers of tomorrow. In the dynamic, fast-paced data center industry, a passion for change is essential. Having been at the forefront of industrial power and automation for over a century, it's in our DNA. Our class-leading intelligent power solutions will keep your operations running 24/7. They're space-saving, time-saving, energy-saving, cost-saving and infinitely scalable. But most importantly, each is perfectly suited to your business.