Innovation Showcase: Power protection - don't get left in the dark!
This session took place on October 11, 2022
Please complete the following form to access the full presentation.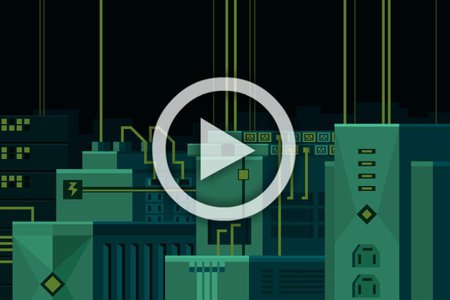 Innovation Showcase: Power protection - don't get left in the dark!
Join us for a live innovation showcase with ABB to mark the launch of their latest UPS and power protection products!
You'll find out how ABB's brand-new suite of innovations can help you...
Improve energy efficiency with the MegaFlex UPS: A high-efficiency Uninterruptible Power Supply (UPS) system that is ideal for high-density environments and delivers reduction in energy losses and manpower costs
Achieve reliable power supply with the HiPerGuard medium voltage UPS: Designed with long-term system availability in mind, this medium voltage Uninterruptible Power Supply (UPS) system protects mission-critical loads to reduce downtime and increase productivity
Complete renewable energy usage through Energy Storage solutions: A fully digitalized energy storage portfolio that provides smooth grid integration, use, and storage of renewable energy
Maximize technologies for Energy and Asset Management: Provides full remote visibility of asset and electrical system behavior to maximize performance and minimize cost and risk
Leverage on Augmented Reality for professional service support: AR-based tools that enable service professionals to provide quick assistance to customers in accurately identifying and addressing electrical system issues
Each product session includes a demo of the product and its new functionality, use-cases and benefits, and live Q&A with ABB's product experts.
Speakers
Brought to You by