An exploration into the next generation of immersion cooled data centers
—
With high performance computing and artificial intelligence advancements driving rack densities to 50kW and beyond, the design and operation of the traditional air-cooled data center has rapidly begun to "run out of breath." Join us as we discuss the opportunities and challenges of a machine optimized immersion environment, and explore how a new type of "cerebral fluid" enables significant evolutionary leaps in computing and energy.
We'll also dig into the ramifications of change the traditional data center will face and question whether robotics and autonomous operations could be key in enabling a new machine-to-human synergy.
This session took place on March 31, 2020
Please complete the following form to access the full presentation.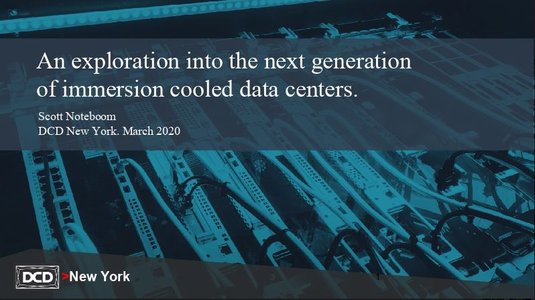 An exploration into the next generation of immersion cooled data centers