Direct-chip level cooling: CAPEX & OPEX evaluations for legacy data centers repurposed for edge deployments
This session took place on March 31, 2020
Please complete the following form to access the full presentation.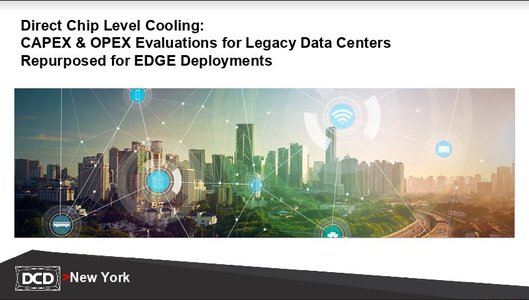 Direct-chip level cooling: CAPEX & OPEX evaluations for legacy data centers repurposed for edge deployments
With the virtualization of applications driving up average density per rack to 15-16kW, it is difficult to forecast how the industry's standard cooling practices will withstand the pressure of next-generation workloads. Attend this session to gain insight into the cooling methods best able to manage the future trajectory of data center compute.
Speakers
Brought to You by