Placing 'hot air' at the center of airflow optimization: Improve power availability and resiliency while reducing energy demand
—
When organizations first started evaluating greener solutions for their data center infrastructure like eco-mode UPS systems or evaporative cooling, many of these solutions were not deployed as they were not able to offset reductions in power resiliency and sustainability. In light of new heat exchanger innovation, join us as we discuss the next generation of greener infrastructure solutions for your data center designed to provide efficiency gains while improving sustainability, resiliency and availability.
This session took place on March 31, 2020
Please complete the following form to access the full presentation.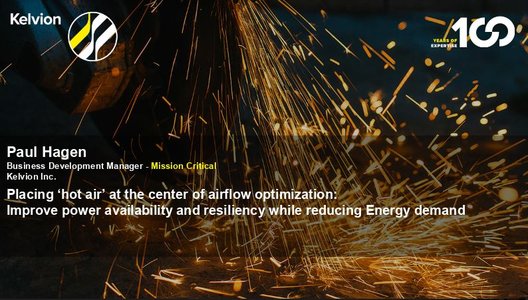 Placing 'hot air' at the center of airflow optimization: Improve power availability and resiliency while reducing energy demand