A Connected World – The Impact of Edge on Everything
This session took place on April 9, 2019
Please complete the following form to access the full presentation.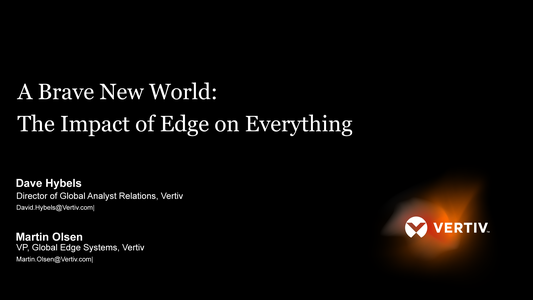 A Connected World – The Impact of Edge on Everything
A fast-paced exploration of the technology and industry trends that are rapidly changing the data center, network, communications and IT landscape, while the end-user, device / system, sensor and IoT explosion place demands at the edge. See how leading edge use cases can be categorized into four archetypes to better understand their common characteristics and challenges. Learn the most needed features for future-proof infrastructure.
Brought to You by