Specifying variable speed solutions for data center cooling
—
Variable speed solutions for cooling applications bring substantial improvements to data center energy performance. At the same time, it is important to be careful when selecting a variable speed solution, since it significantly impacts data center power quality, sustainability as well as capital and operating expenses.
This session will share key insight into how to specify variable speed solutions for data center cooling to benefit the most from it.
This session took place on August 4, 2020
Please complete the following form to receive a link to the full presentation.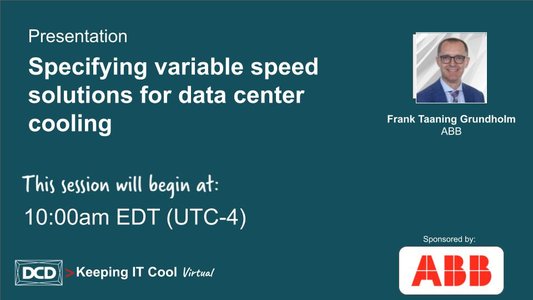 Specifying variable speed solutions for data center cooling