Inside the Middle East
The Data Center Markets Channel
Examine the latest developments and answer where next for this exciting market
Whilst growth in the data center market across the Middle East remains in relative infancy in comparison to hubs across North America and Europe, a unique opportunity for data localisation is forming as use of cloud-based services and the development of 5G infrastructure in the region intensifies.
With support for the smart city high on the list of priorities for governments across the Gulf, and cloud adoption central to the digital transformation of the region's enterprises, conglomerates and public sector, this mini-series gathers industry leaders from across the region to examine the growth trajectory of the capacity demands, the drivers behind edge infrastructure and dissect the plans to 'green' digital infrastructure in line with a regional ambition for carbon neutrality by mid-2040.

Episodes streaming live on August 10
Schedule Overview
| Time | Session |
| --- | --- |
| 1:00 p.m. – 3:00 p.m. | Episodes stream live in GST (UTC +4) |
Series contributors include...
This new broadcast has been launched in partnership with Honeywell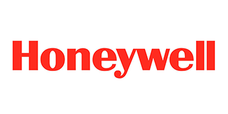 Honeywell Building Technologies is transforming the way every building operates to help improve the quality of life. Our software, products and services are in more than 10 million buildings worldwide. We go beyond building controls with smart building solutions that integrate comfort, security, safety and energy efficiency in easy-to-manage systems that help turn building data into insights to drive results for our customers. We offer industry-leading fire and life safety products that improve responses to the most critical situations. We work to keep people – including those responsible for saving lives – safe. Our integrated security systems provide the earliest detection, enable the fastest response, centralize decision making and make it easy to manage from anywhere.
Get up to speed ahead of the broadcast...
DRT plans first facility in Middle East

Controversial flare mitigation idea makes oil wells slightly less evil

Google Cloud, OVHcloud impacted, while AWS, Azure, and LinkedIn may have been affected

Would be the first cable to directly connect the two countries

Company planning 20MW facility; 5,000 immersion-cooled mining rigs

Rising prices are partially due to Russia's invasion of Ukraine

Company continues expansion in UAE
See more