Building the Edge
Stream on-demand
The hit series on edge infrastructure innovation & deployment
Panel: Defining the standard and pushing the boundaries
This session took place on April 15, 2021
Please complete the following form to access the full presentation.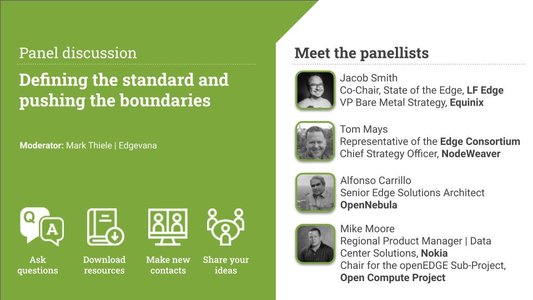 Panel: Defining the standard and pushing the boundaries
Edge is a technology horizontal that traverses network, compute, storage architectures and infrastructure, so building common viewpoints and language is difficult but imperative.

We look at this through the lens of four organisations that are making a mark on the future of edge computing. Edge experts will share the work they are doing across North America and Europe to accelerate edge deployment and develop shared standards.