Fireside Chat: Past, present and future with Peter Gross
—
George Rockett, CEO of DCD talks to Peter Gross, one of the data centers most preeminent experts in the field of data center availability about his 40 years in the mission critical industry. From designing UPS systems in the early 1980s to co-founding and running EYP Mission Critical Facilities, one of the first major international consulting firms dedicated to the design and operations of data centers which was later acquired by HPE, his career continues to touch many of the industry's most important projects and innovations.
This fire side chat will be a journey through the past, the present challenges and the future of critical power infrastructure with a true industry pioneer.
This session took place on July 21, 2020
Please complete the following form to receive a link to the full presentation.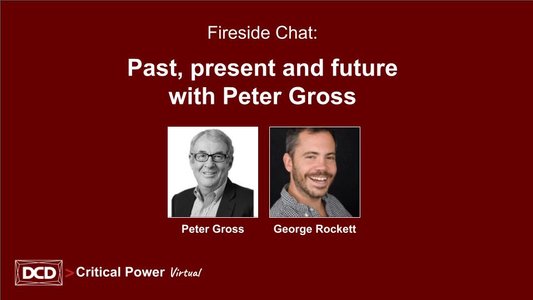 Fireside Chat: Past, present and future with Peter Gross