Gala Dinner & Awards Ceremony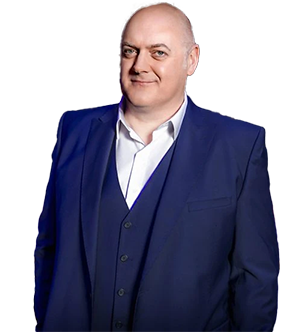 Date: 6th December, 2023
The annual DCD>Awards programme culminates with a gala dinner and awards ceremony. Often referred to as the "Oscars of the data center industry", the event hosts 1,000 guests in Central London, and will also be broadcast live to a global audience.
This event will once again be held at the Park Plaza Westminster Bridge, an iconic venue in the heart of London on 6th December. The hotel is conveniently situated right in the center of town, on the South Bank of the Thames and overlooking the Houses of Parliament.
Dara Ó Briain, Irish comedian and television presenter, will be hosting this year's Awards ceremony and adding his hilarious touch to the proceedings.
Please note - there are train strikes planned for Wednesday 6th December with disrupted services around that day, so we advise that you plan your journey accordingly.
The Gala Dinner & Awards Ceremony will raise money in support of Chain of Hope: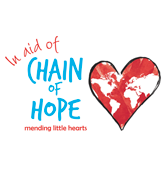 This year, DCD are delighted to continue our long-standing partnership with our charity partner, Chain of Hope.
Since 1996, Chain of Hope has been providing life-saving cardiac treatment for children from war-torn and developing countries who would otherwise find it almost impossible to receive the treatment they deserve.
The charity treats these children in two ways; by conducting teaching and training missions at cardiac units around the world, as well as, provide emergency treatment by transporting children to leading centres in the UK, Europe, India and Egypt.
These missions have two aims: to treat children suffering from life-threatening heart diseases and to provide onsite expertise and teaching for local cardiac teams. Since our inauguration by Professor Sir Magdi Yacoub, FRS, OM we have worked with 43 countries to save the lives of children in need. During the last financial year, the charity enabled 438 complex cardiac procedures for children across the world suffering from heart disease.
Last year over £30,000 was raised through the incredible support of everyone at the DCD>Global Awards. This has helped the charity to save the lives of more children with heart disease.
Chain of Hope is funded entirely on donations and does not receive support from the government. Each child's life that is saved is thanks to the kindness of our donors and supporters, like you.
On the evening of the DCD>Global Awards ceremony, guests will be able to support Chain of Hope and have opportunity to win some fantastic prizes through buying raffle tickets and participating in the silent auction. We thank you in advance for your continued generosity.