Global Awards
Park Plaza Westminster
Celebrating the year's best projects & teams at the "Oscars of the data center industry"
Which projects will make it to the winners' podium?
Recognizing the industry's heroic efforts during this pivotal year
As the DCD>Awards enter its 15th year, there has never been a more important time for us to stop and reflect on the extraordinary challenges and triumphs this industry has faced over the last year.
To honor the efforts & innovations of our colleagues from around the world, this year's DCD>Awards will celebrate the individuals, teams, and projects that went above-and-beyond during these past 12 months. With new categories for emerging regions, the DCD>Awards remains the ultimate showcase for data center excellence across the globe, and we look forward to celebrating the winners during our ceremony on 8 December 2021.
Entries are now closed for 2021. We'll be announcing the shortlist in November, ahead of the ceremony on 8 December!
We will be running the awards ceremony in-person in Central London at the Park Plaza, Westminster Bridge. The event will be broadcast live worldwide. Book a table at this year's ceremony!
---
Book at table
15 years recognizing the best
4,178

entries have been submitted to us in the last 15 years

1,045

finalists have been shortlisted by the annual judging panels

306

individuals & teams have taken home a trophy for their efforts

$1million+

raised for children's charities since 2007
Schneider Electric are delighted to once again support the most prestigious global awards for the industry. As growth in colocation capacity continues, we are committed to supporting global colos in their efforts to meet evolving enterprise requirements and celebrate the most outstanding projects of the year.

Kevin Brown, CTO Secure Power Division, Schneider Electric

At CBRE we rely on great innovation to stay ahead of the game, so supporting the DCD>Awards is actually fundamental to our business. No doubt this year's winners will help the industry overcome its many challenges.

Martin Murphy, COO, CBRE Data Centre Solutions

Working in the data center industry allows young people to work on cutting-edge technology, in geographies all around the world. Building awareness amongst new talent about the vast array of opportunities in the field is one of the most important steps we can take in our industry to ensure continued innovation.

Joe Kava, Vice President, Global Data Centers, Google
Meet some of our 2020 winners
This award recognizes the world's most energy-aware and innovative approaches to building sustainable digital infrastructure.

Mark Monroe, the principal engineer at Microsoft's Datacenter Advanced Development Group, gives an inside look at Microsoft's award-winning project

As one of the fastest growing sectors in the data center industry, multi-tenant data centers - also known as 'colocation' facilities   - come in many forms.

Three winners of the Young Mission Critical Engineer Award weigh in on whether they feel the industry is on the right track.

This award recognizes original designs or technological solutions within the hyperscale data center segment that will benefit the wider data center community

Our DCD team has scoured the internet for the top 12 data centers that don't just do the job, but look great too.

Peter Curtis, winner of the Outstanding Contribution to the Data Center Industry Award, talks all things mission critical
View all 2020 winners
Headline Sponsor: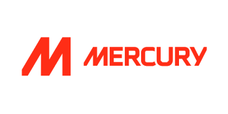 Mercury is a European contractor that builds and manages complex engineering projects that reimagine how people work and live in the built environment. Mercury believes that real innovation happens if you're willing to be brave. Its determination and sharp focus enable Mercury to deliver leading edge construction solutions across a range of key sectors, taking its clients to new territories they never thought possible.
Mercury's purpose is to deliver its client's vision through leading edge construction solutions, going beyond their duty which turns clients into partners and builds relationships that thrive across the following Sectors: Enterprise Data Centers, Advanced Technology & Life Sciences, Hyperscale Data Centers, Fire Protection, Technical Support Services (TSS), Data Center Facility Management, Healthcare & Building Services.
Mercury employs over 6,000 people including subcontractors across over 15 locations in Europe and had an overall turnover of €1bn in 2020. Mercury employs the best people, invests heavily in training and education, and ensures that the highest standards of health, safety and governance are applied throughout the organization.