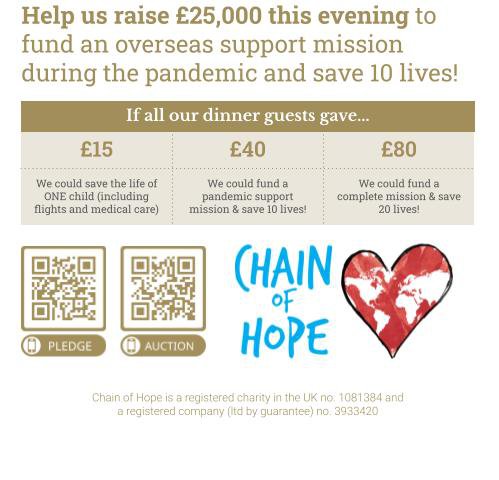 Starting at 4:15pm ET/ 9:15pm GMT on 8 December, we'll be broadcasting LIVE from the Park Plaza Westminster, in Central London, where over 700 guests will be enjoying the ceremony in-person with thousands more expected to join the celebrations virtually. The broadcast is expected to last no more than 70 minutes.
This year's awards ceremony is hosted by Alistair McGowan a comedian who is best known to British audiences for The Big Impression - one of BBC1's top-rating comedy programmes –winning numerous awards, including a BAFTA.
The Awards Charity Partner
It is estimated that as many as 15 million children die or remain severely ill every year through potentially treatable or preventable cardiac diseases. Our Charity Partner Chain of Hope has a huge mission: to provide life-saving heart surgery to hundreds of children worldwide.
The pandemic has made it much harder for Chain of Hope to not only raise funds, but also to get the help to where it's needed most. Our goal for this evening is to raise £25,000 through a raffle, a silent auction, and pledges. If we reach our goal, we will be able to completely fund a support mission which could help local teams save 10 children's lives!
Since 2007, the DCD>Awards have raised over $1million for children's charities.