Similar to the previous three industrial revolutions which capitalized on steam power, assembly lines, and computers, respectively, Industry 4.0, or the fourth industrial revolution also presents opportunity by capitalizing on the Internet of Things (IoT).
This evolution of manufacturing refers mainly to the smart factory, which means factories filled with sensors that collect data and optimize. These cyber-physical systems mean that rather than relying on a single machine, businesses now have networks of connected machines which use the Internet of Things (IoT).
According to IoT Analytics, State of the IoT, it is projected that there will be more than 22 billion IoT connected devices worldwide by 2025, more than a threefold increase from 2018. However, for these devices to truly be smart and revolutionize the factories of today, challenges such as latency, bandwidth and non-spots in connection need to be addressed. Director for IT go to market for Machine Builder and System Integrators at Schneider Electric, Paolo Colombo, says that these factors need to be addressed when dealing with large amounts of data: "When Industry 4.0 smart machines talk to each other, they're generating thousands if not millions of bytes of data. The challenge is where do I analyze the data to avoid issues such as security and latency. The solution isedge computing."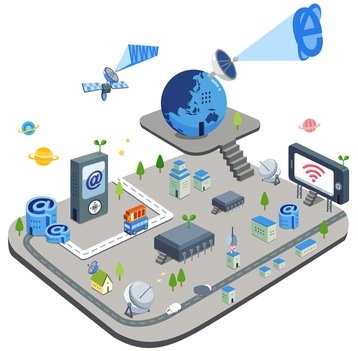 The need for IoT data means flexibility, operational efficiency & increased productivity
When talking about edge computing in manufacturing and logistics, we're referring to data and power being pushed to the location where it is used. The reason why the edge is so important for this sector is because of the need for fast decision-making and flexible operations.
Manufacturing is a very customer-oriented industry, where supply and demand need to always be balanced. An unexpected delivery or order from a customer could disrupt inventory or logistics throughout the entire business, resulting in loss of company reputation and revenue.
"Responding in real-time is so important and this is where the industrial edge is imperative for any business," says Colombo. "Having access to this data drives operational efficiency and improves productivity, especially when paired with machine learning. Manufacturers and logistics providers are always looking to improve costs, have better control over processes and improve deliveries."
Colombo goes on to explain that the industrial edge brings together different layers within the manufacturing space such as IoT devices, machine agreements, as well as the entire production line from conception to delivery. "These businesses need to respond in a fast and flexible way for the customer - they need to collect and translate orders and work with the supplier, and for this, they need access to the edge to manage and monitor in real-time, or they'll fall behind."
He continues to explain, saying that for data to be accessed in real-time, or near enough to it, rather than analyzing the information in a central location, it needs to be pushed to the factory site where the order will be fulfilled. "The data being collected on the edge can give great visibility and helps track the process, giving those who need it at the time holistic visibility."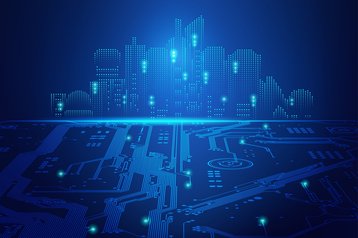 A resilient infrastructure to ensure full traceability
This full traceability is required in the market today, especially when dealing with food, beverage and pharmaceuticals . But also, businesses need to know when machine components need replacing to get the best final product. A connected machine generates millions of points of data that are analyzed in real time, here is where latency become critical as a very short reaction time is mandatory. Every minute a machine is down it can cost the business potentially millions in revenue, especially if it affects a relationship with a customer.
Having a highly resilient infrastructure is essential for manufacturing companies. The ability to create flexible systems that can easily adapt to change means that short-term orders can be fulfilled without too much disruption to the rest of the factory and delivery companies. Further, solutions need to be deployed worldwide at the same time. "We're seeing customers pilot a solution in one plant and then roll-out globally," explains Colombo. "What this shows is that solutions need to be ready-to-run when deployed, which means investment in technology rather than large IT teams." One reason for this is that installations can be controlled remotely, rather than in the factory, continues Colombo.
Infrastructure for the industrial edge also needs to be agnostic, allowing companies to choose solutions without needing to worry about the set-up. "Finding the right partner in the market is important for the success of your industry 4.0 set-up," explains Colombo. "End users are looking for a partner that is able to provide a complete solution while leveraging their own alliances."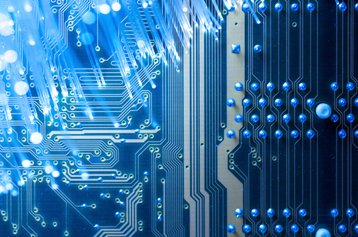 Ensuring manufacturing plants are secure
However, another concern for manufacturing and logistics companies is security, especially when it comes to data. Attacks on Industrial IoT devices have been going on since 2005, spanning nearly 15 years. According to Trend Micro, the worm Zotob caused 13 manufacturing plants to go offline for an hour. It cost the company concerned $14 million. Since this time, social engineering tactics such as spear-phishing have resulted in hacks, and in Ukraine power plants were taken down for six hours by the BlackEnergy malware, which had the potential to delete data.
With IoT devices and other connected endpoints within a plant or factory, there are several ways in which data could be lost to threat actors. Exploiting a vulnerability, for example, in a device connected to the whole network could result in infrastructure being taken down in one location. Malware deployment has also seen success, with the Triton trojan shutting down industrial plant operations. Trend Micro has reportedly found threat actors using cryptocurrency-mining malware to attack a European water facility. Attackers can tamper with devices if they get physical access, sending the wrong information to the rest of the network or causing a malfunction to affect a production line.
This is why having a 360-degree view of infrastructure is critical to protecting data from hackers. Having software in place that can monitor anything from light bulbs and machinery to trucks and inventory means that teams can access where there might be potential threats. With the addition of machine learning, threats can be detected a lot faster, in real-time.
Moreover, end-point security, especially in IoT devices, is imperative for the industrial edge. While central location servers and even the cloud are protected by encryption, IoT devices have been known to have vulnerabilities. This means that regular patching is necessary, not only to protect company data but that of your customers, especially to stay compliant with the General Data Protection Regulation in Europe.
Bringing together all these components - a solid infrastructure that offers flexibility and real-time analysis through to secured data and devices - will ensure that manufacturing plants and their logistics partners are optimized, allowing them to provide products and services that meet with their customer's approval.
DCD explored building colocation in our Schneider Electric Building the Colo Way supplement. Read it here for free.