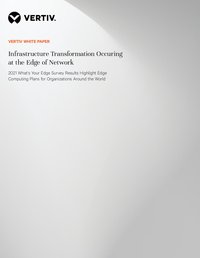 Vertiv's 'what's your Edge' survey reached out to 156 professionals across the Globe to report on their companies' growth at the Edge of the network.
This whitepaper collates those finding in one place for you, so you can take a look at the Edge evolution and its future projection.
Download your free copy now for unbeatable insights.