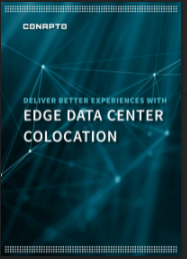 As the cloud services industry is growing, there are no signs of the colocation data center market shrinking — quite the opposite. A report from Allied Market Research predicts the market will reach $51.89 billion by 2020 with a CAGR of 12.4%.
What is changing though is how companies use colocation solutions, as a solution to meet distributed data networks, edge computing and high-throughput data processing needs. That's where the edge data center deployment becomes interesting.
More from Conapto:
All companies face risks and threats — and your data center is no exception. Download this report from Conapto for insights into acknowledging these and devising appropriate strategies

Hybrid IT can act as the gateway into new and emerging technologies by allowing companies to migrate systems at their own pace, learn more with this white paper from Conapto.