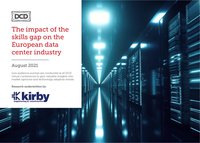 We all know there is a skills shortage in the data center industry, but what is the lived impact of this?
We conducted a survey to find out what the industry is saying about the skills shortage and how it is effecting their data centers.
Questions include:
What impact are workforce shortages having on data center construction costs?
Which industries most impress you in terms of transferable skills to data center design and build?
Where in the data center build process is the lack of suitable skilled people most noticeable?