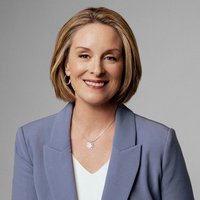 Vicki Worden
President & CEO
,
Green Building Initiative
Vicki Worden is President & CEO of the Green Building Initiative (GBI), which is an international nonprofit organization dedicated to making buildings healthy places to live and work while reducing their impacts on the environment. In an age of great change, Worden is leading the GBI's rapidly growing global community with a strong focus on delivering education and tools that allow the building industry to respond swiftly to new regulatory and market realities.
GBI makes aspirational goals achievable through user-friendly tools built upon comprehensive ANSI standards and supported by outstanding staff and expert third-party assessors. GBI has certified more than 550 million square feet of commercial building space through its Green Globes® and Guiding Principles Compliance programs that support every building type from office and multifamily, industrial and manufacturing, stadiums and mega resorts, to life sciences and data centers.
Before taking the helm of GBI, Worden served as President of Worden Associates, Inc., a consulting firm, where she progressed sustainability goals for government agencies and international nonprofit organizations in diverse industries, including solar, wind, parking, furniture, mattress, composites, wood products, and rainwater harvesting.
Worden holds an MBA from Loyola University in Maryland and a Bachelor of Arts in Political Science & International Relations from West Chester University.