Tony Rossabi
Chief Revenue Officer

,

TierPoint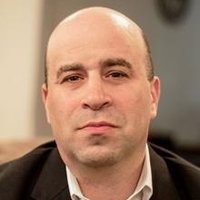 With more than 20 years of experience in driving growth and innovation for technology and telecommunications enterprises, Tony Rossabi joined TierPoint as EVP and Chief Revenue Officer in May 2017. Tony is responsible for overseeing revenue growth, managing the daily operations of TierPoint's national sales organization, and contributing to strategic planning, reporting to Chairman and CEO Jerry Kent.
Prior to joining TierPoint, Tony served as Managing Director for Digital Realty Trust's colocation and connectivity business unit. Prior to that, he was Executive Vice President of Sales, Marketing, and Strategy for Telx Group, Inc. His career also includes holding leadership roles at TATA Communications, WilTel (now part of Level3 Communications) and BellSouth (now part of AT&T).
In addition to his role at TierPoint, Tony supports several organizations including the Pacific Telecommunications Council, the Board of Surgeons Overseas, and the Board of Governors for LEAP (Learning through an Expanded Arts Program).
Tony holds BA, MBA, and Juris Doctor (JD) degrees.