Tom Squillo
Vice President-Mechanical Technical Director

,

Environmental Systems Design, Inc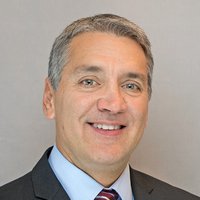 I am a life-long resident of the Chicago area and currently live in Clarendon Hills, IL. I attended the University of Illinois in Champaign and recieved both Bachelor of Science and Master of Science degrees in Mechanical Engineering.
Throughout my 37 year career in HVAC design, I have worked on many large commercial, institutional, education and healthcare projects. Previous ME leadership roles at SOM, McGuire Engineers, Cosentini, OWP/P and EYP Mission Critical Facilities, I have developed an expertise in the planning and design of large systems, with a focus on energy efficiency and reliability. My career focus for the last 16 years has been mainly in the mission critical and data center field.
My current position is Mechanical Technical Director at Environmental Systems Design, Inc. My role is to develop and maintain standards, specifications, quality control, and provide senior engineering leadership and mentoring for the entire range of ESD's commercial and MCF design portfolio.