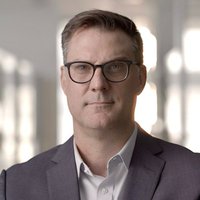 Tom Lawler
Co-Founder and Managing Partner
,
COEFFICIENT
Tom Lawler is a Co-Founder and Managing Partner at COEFFICIENT. Tom brings over 20 years of policy and advocacy experience in representing the interests of trade associations, elected officials, and Fortune 500 companies.
Before launching COEFFICIENT, he was the Principal of Lawler Strategies for 6 years, a lobbying firm specializing in energy and environment advocacy on behalf of a diverse clientele.
Previously, Tom was Director of Public Policy for Natsource, a leading provider of asset management, origination, and advisory services in both global renewable energy markets and carbon emissions trading.
Prior, Tom served as a chief policy advisor on energy and environmental issues for Senator Thomas R. Carper (D-DE) and managed the Subcommittee on Clean Air and Nuclear Safety for the Environment and Public Works Committee.
Prior to his service in the Senate, Tom served the nation's governors as an environment and transportation policy analyst for the National Governors Association, crafting policies that created common ground among the country's governors. This results-oriented approach convinced then- Governor Mitt Romney (R-MA) to make Tom his Deputy Director of State­‐Federal Relations, representing the Commonwealth's interests before Congress, including working closely with the Massachusetts Congressional Delegation on the completion of the Big Dig and the state's other transportation, environmental and agricultural priorities.
Tom's proven experience working with corporations, foundations, associations and advocacy groups enables COEFFICIENT to craft creative, effective initiatives that meet our clients' federal policy goals.