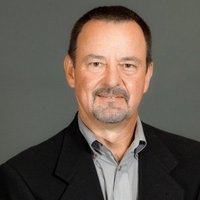 Todd Gale
Vice President of Data Center Engineering
,
Flexential
As Vice President of Data Center Engineering, Todd Gale is responsible for developing the vision for Flexential data centers and leads the effort to develop the most reliable and efficient data centers in North America. He is responsible for the design, engineering and construction of Flexential new data centers and oversees efforts to upgrade the company's existing data centers to continually improve reliability and efficiency. With 40 years of complex engineering, fast-track construction and systems operations experience, Todd provides senior level leadership in the areas of reliability, design and operational excellence. Prior to Flexential, Todd held senior level engineering and operations positions at Terremark, AT&T, MediaOne, U.S. WEST and the Western Area Power Administration.
He has completed several record setting "fast track" projects during his career and has worked on projects in North America, South America, Europe, Asia and the Middle East. Todd has a wide-ranging technical background focused on mission critical facilities that includes expertise in data center design and construction, power generation and transmission, utility operations, central office engineering, digital network design, satellite network design, earth station construction, and design of ultra-secure facilities for the Federal Government. Todd started his work career with the Western Area Power Administration, the federal agency responsible for the operation of the power system in the western US.
Todd attended Colorado State University and grew up in Colorado. He now lives in Palm Springs, California.