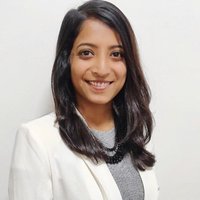 Taisha Grace Antony
Director of Engagements
,
Asia Cloud Computing Association (ACCA)
Taisha is an experienced public policy analyst in the field of telecommunications and
technology. She is the Director of Engagements at the Asia Cloud Computing Association
(ACCA), where she focuses on accelerating the adoption of cloud and its applications across
Asia. She often engages in dialogue with governments through multi-stakeholder meetings
and written public consultation responses to upcoming technology regulations in the region.
She is also a Research Analyst at the Technology Research Project Corporate (TRPC),
where she contributes to various research papers, policy briefs and thought leadership
pieces on digital economy issues and policy developments in Asia-Pacific.
Prior to joining TRPC, Taisha worked at the Institute of South Asian Studies (ISAS) at the
National University of Singapore, where her research focused on socio-economic policies
and developments in South Asia. She is the author of the book "India: The Politics of Social
Service Delivery" (Saarbrücken: Lambert Academic Publishing, 2016). Taisha holds a
Master's (Dist.) degree in International Political Economy from the S. Rajaratnam School of
International Studies (RSIS) at Nanyang Technological University, and a Bachelor's (Hons.)
degree in Economics from St. Stephen's College, University of Delhi.