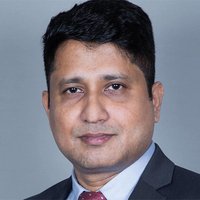 Sujit Panda
Chief Technology & Information Officer
,
BDx Data Centers
Sujit Panda is a high-performing Technology Strategist & Digital Transformation Leader with rich experience in business strategy & planning, P&L ownership, product & practice management and customer experience management.
Currently serving has the CTIO at BDx Data Centers overseeing product, product marketing, IT & marketing functions, Sujit leverages his two decades experience gained in global service providers, managed service providers and tech conglomerates including Reliance and Cisco where he led transitions from consumption models to software-defined and has had critical insights on technology inflection points to drive initiates at BDx.
Sujit is currently excited about Multi-Cloud, AI, Security & Software Defined Everything as the next big bets.