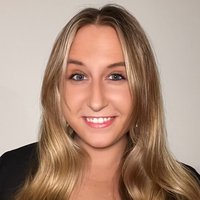 Stevielyn Burd
Key Account Manager, Data Centers / Mission Critical Infrastructure
,
Roxtec
Stevielyn Burd is a Key Account Manager for Data Center Infrastructure at Roxtec Inc. With over 9 years of experience supporting the design of critical infrastructure across the US, Stevielyn specializes in bringing value-added solutions to her customers across various pyramid actors.
Stevielyn's responsibilities include collaboration with Hyperscale and Colocation owners, Engineering and Architecture Firms, and Contractors to design and implement Roxtec Systems into Data Center and Mission Critical Facilities.
She prides herself on her ability to understand application pain areas where sustainability, futureproofing, and repeatable solutions are required. Her skills include specification support, technical and design involvement, and on-site installation training and inspections.