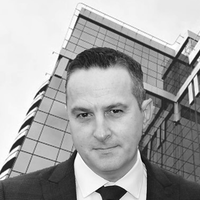 Stephen Morris
Senior Product Manager DC Connectivity
,
Panduit
Stephen is Senior Product Manager for Panduit's Data Centre connectivity solutions.
Further to ensuring commercial success and managing product lifecycle Stephen's responsibilities include:
Data Centre market research, identifying technology trends and working with industry experts, customers, consultants and partners to drive Panduit's new product roadmap forward.
Stephen has over 30 years experience in the communications industry and is a subject matter expert in physical layer network connectivity solutions. Prior to joining Panduit (in 2012) his roles have included business leadership, business development, product management, product design and solution development for mission critical Data Centres, Enterprises, and Carrier/Telecom Networks across the globe.
Stephen graduated with higher level diplomas in Mechanical and Manufacturing (Engineering) and holds 7 Patents.