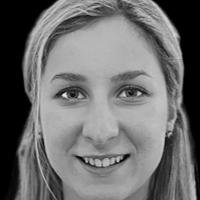 Sofia Xygkaki
Technical Programme Manager – Mechanical
,
Black and White Engineering
After graduating with a distinction in Mechanical Engineering in 2020, winning the IMechE award for the 'Institution Best Student' along the way, Sofia started working as a Mechanical Engineer for design of commercial and technical spaces. This gave Sofia a taste for critical mission design, particularly the technology aspect, and she decided to specialise in data centre design.
Sofia joined B&W in January 2022 and has developed rapidly. Sofia has taken a leading role managing the wider design team for a range of major campus projects ranging from 30 –150 MWIT. Sofia's particular focus has been the design and optimisation of highly efficient cooling technologies to drive savings from both a sustainability perspective and reducing capital expenditure of deployed plant.
Sofia leads projects from due diligence phase through to tender across Europe. Sofia constantly evaluates and works closely with manufacturers to create application specific solutions, identifying opportunities, risks and modifying existing technologies as necessary, to ensure the client gets the best result. Her responsibilities have rapidly grown and she is the main client contact on the projects she works across. She is highly regarded as a trusted adviser by clients, providing technical expertise and validated research to facilitate decisions.