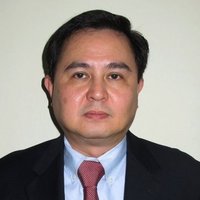 Robert M Pe
Head of Data Centre Application Centre - Singapore, Philippines, Taiwan
,
Schneider Electric (Life Is On)
Robert joined Schneider Electric in 2014 as Head of Data Centre Application Centre for the regional cluster covering Singapore , Philippines and Taiwan. He leads a team of consisting of M&E engineers, tender and project managers providing data centre facility monitoring, power and cooling solutions to Schneider Electric clients in the 3 countries.
He has 22 years specific experience in mission critical data centre facilities His data centre experience spans the area of critical facilities strategic planning, design, energy efficiency, operation, site environmental and condition assessment studies including data centre IT and network relocation. He was involved in 50+ projects across Singapore, Thailand, Malaysia, Indonesia, Philippines, Taiwan Hong Kong and South Korea for clients in the telecom, financial, utilities and DC colocation industry.
In 2010 he led the benchmarking study of data centre energy efficiency in Singapore for the National Environment Agency culminating in a national study report. During the same period, he was a member of the Singapore's IDA Green Data Centre Committee under the Singapore Information Technology Standards Committee (ITSC) and contributed to the development of Singapore's SS564 Green Data Centre Standard.
His most recent involvement in the area of green data centre initiatives was a task force member involved in the revision of BCA's Green Mark for Data Centres to be released in September 2019 which will set pioneering standards in energy efficiency in data centres for Singapore.