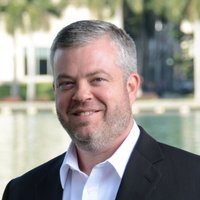 Randy Rowland
President and Chief Operating Officer
,
Cyxtera Technologies
Randy Rowland leads Cyxtera's global data center services operations, facilities, engineering and product portfolio.
Since February 2013, Rowland has served as a Partner of Medina Capital. In this role, Rowland is responsible for identifying companies with disruptive technologies and providing the portfolio with guidance on strategic initiatives around product strategy, development, operations and business development. As Chief Product Officer this continuity of experience is instrumental in bringing these acquisitions together to deliver industry-leading cybersecurity solutions as part of the Cyxtera portfolio.
From December 2011 to February 2013, Rowland served as Senior Director of Cloud Platform Services at VMware where he led key initiatives to evolve VMware's as-a-service strategy focused primarily on Cloud Foundry and vCloud Services.
From 2007 through August 2011, Rowland was a Senior Vice President of Product Development of Terremark. Rowland guided Terremark into the emerging cloud computing industry by leading the development and launch of Terremark's Enterprise Cloud service offering. He also provided overall direction and leadership of Terremark's hosting and cloud services business unit and served as its General Manager for a period of time. From August 1999 until it was acquired by Terremark in 2007, Rowland was responsible for Product Development and Sales Engineering at Data Return.
Rowland received his bachelor's degree in Industrial Distribution from Texas A&M University.