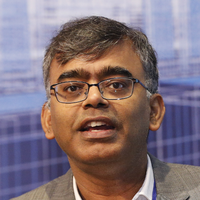 Palaniappan Muthuraman
Managing Director, Piller Power Singapore Pte. Ltd.
,
Power Solutions, a Division of Langley Holdings plc
Palaniappan Muthuraman is Managing Director of Piller's Singapore subsidiary where he heads up local operations. His background is in power electronics including drives, UPS systems and switchgear and he has worked previously with Fuji Electric having undertaken previous roles with Japanese owned Yaskawa Electric, and with ABB. A graduate in Electrical Engineering, Mr Muthuraman also has an MBA from the Royal Melbourne Institute of Technology.