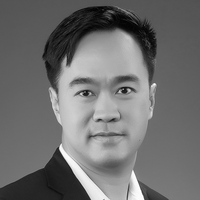 Narong Huayhongthong
Data Center Services Director
,
SUPERNAP Thailand
Narong Huayhongthong is the Data Center Services Director of SUPERNAP (Thailand), the most advanced Tier IV data center in Southeast Asia. He is responsible for compliance and data center governance, the optimization of production and services, as well as technical and operational leadership.
With his 17+ years of experience in information technology and telecommunication, his expertise in solutions engineering, as well as his commitment to cultivating partner relationships, Narong ensures that SUPERNAP (Thailand) provides world-class data center experience, delivering fast and efficient client's data migration into the company's data center ecosystem.
Narong has a Master's Degree in Telecommunication Network Engineering from the University of Technology Sydney and a Bachelor's Degree in Telecommunication Science from Assumption University in Bangkok, Thailand.