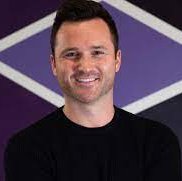 Michael Kokal
CEO
,
KODIS
Michael is the Founder and CEO of KODIS; a fourth-party logistics (4PL) firm headquartered in Cleveland, OH.
KODIS is a bespoke, industry-specific supply chain partner. With expertise ranging from supply chain technology, data analytics, and project planning to vendor management, order execution, and project buffering, KODIS is the strategic partner the data center industry turns to. 
KODIS provides its clients with best-in-class technology, sustainability thought leadership, and executional expertise to produce consistent, predictable results.