Michael Akinla
Business Manager Central Europe North

,

Panduit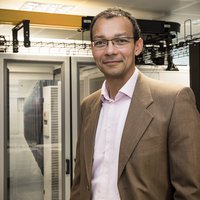 Michael Akinla joined Panduit over 20-years ago, initially within the technical systems
division, EMEA. In 2019 he became Business Manager, Central Europe North working within
the data centre and enterprise division, spearheading Panduit's product initiatives in the
region.
Michael Akinla has extensive experience in data centre infrastructure, telecommunications
and structured cabling and has worked extensively to develop new market opportunities for
Panduit's market leading fibre and copper cabling infrastructure and associated
technologies. Michael Akinla continues to work closely with the technical group to align
technology and customers' business goals in solid, effective infrastructure solutions.