Menno van de Veen - RCDD, DCDC
Global Data Center Operations Manager

,

Amgen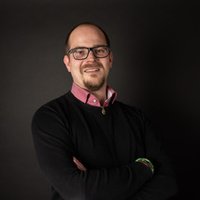 Menno is the Global Data Center Operations Manager for Amgen.
Starting from the bottom, with the escorting-duties, and basic troubleshooting on the shop-floor, he managed his way through governmental, financial and commercial datacenters.
He is recognized for technical expertise, and his business-acumen when it comes to Manufacturing processes.
His core responsibilities are delivering the Services in and besides the Data Center. Primary uptime, daily support and safety-regulations are some terms that suit best.
In the current scope are 55 locations, across the globe. With a variability in size and scope, every site requires a different approach.
Being in the pharmaceutical branch brings certain expectations and challenges along in the current times.
People are looking up to see a vaccine coming in, but how can we accommodate the resources to be working remote all the time?