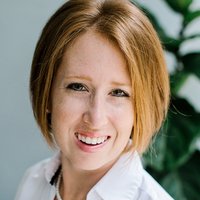 Melissa Reali-Elliott
Digital Marketing Manager, Data Centers
,
KOHLER Power
Melissa Reali-Elliott has spent over 15 years marketing digital technologies and is currently the Digital Marketing and Content Manager for Kohler's Data Center segment. She holds degrees in Marketing, Economics, and Psychology from the University of Central Florida.
As a self-professed data center nerd, Melissa revels in promoting Kohler products and services. Leaning on her industry experience, including a stint running data center segment marketing at ABB, she is adept at mission critical marketing, branding, and messaging. To this effort, she contributed to "Greener Data," a multi-author visionary book that features the voices, stories, and perspectives of leading decision-makers in the data center and network infrastructure industry to share timely insights that inspire positive change towards sustainability.
Her background in communications has accelerated her work in developing strategic messaging and content, media relations, and public speaking. Her areas of expertise range across a variety of industry topics such as power distribution, sustainability, and edge applications. Over several years, she has also led many employee resource groups, spoken on a variety of Diversity and Inclusion sub-topics, and is a champion for diverse outreach and empowerment.