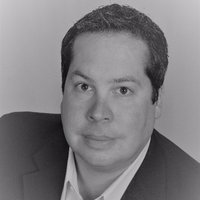 Matthew Hull
Global VP of DGX Business Development
,
NVIDIA
Matt Hull serves as Vice President DGX & AI Data Center Solutions Sales at NVIDIA, with responsibility for global sales of the NVIDIA DGX AI system portfolio. Matt is also responsible for AI Data Center Solutions including DGX POD AI solutions, DGX-Ready Data Center partnerships, and creating the market conditions to allow AI to thrive in the enterprise.
Prior to joining NVIDIA in 2017, Matt spent 10 years at Hewlett-Packard and then Hewlett Packard Enterprise where he held various management roles in sales, product management and engineering.
Prior to Hewlett-Packard, Matt held several management roles at Seagate Technology. Matt started his career as an executive recruiter. He holds a Bachelor of Communications from The University of Colorado at Boulder and an MBA from The University of Washington Foster School of Business.