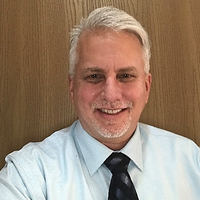 Lawrence Cooke
Plant Operations Engineer III
,
Verizon
Lawrence, or "Greg" as he likes to be called, is an Operations Engineer at the Verizon Wireless national equipment center in Colorado. Using their existing building automation system, he is responsible for peak operation efficiency and the 100% uptime requirement from the building's mechanical equipment.
His most recent accomplishment involved changing the sites computer room air handlers (CRAH) and air handling units (AHU) sequence of operation that maximized the use of outside air (free cooling) producing a record PUE of 1.17 in March 2019.
Before devoting his work fulltime to Verizon Wireless, Lawrence worked as an Engineer and Specialist with Siemens Building Technologies, Johnson Controls and Setpoint Systems Inc. designing, managing and commissioning a multitude of complex building automation projects.