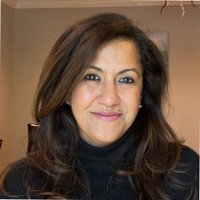 Joti Balani
Founder and Managing Director
,
Freshriver.ai
Joti Balani, Founder and Managing Director of Freshriver.ai, is a creative architect designing and delivering enterprise grade conversational artificial intelligence.
She created a multidimensional transformation framework blending AI, data sciences, engineering and social sciences. She leads transformative innovations at Fortune 100 enterprises to create emotional, economic and brand value with her team, who represent the empowered human race in all dimensions.
Joti has worked as a CAI strategy and delivery consultant at Google, Johnson & Johnson, Centene Corporation and Lowe's Companies, Inc. She is G100 US Country Chair for Robotics & Automation, the AI Impact lead at Innovation of Large Organizations (ILO), Intrapreneurship Governance Council Member/Unfold Consulting as well as AI Advisor to Web3 focused startups, Titlechain and Inpeak.xyz solving critical, global problems in business and society with courage, creativity and technology.
Joti also leads Open Voice Network's (OVON) Industry Advisory Council to share her Conversational AI framework with the industry and is co-founder of Women in Voice/WiV, New Jersey, US chapter.