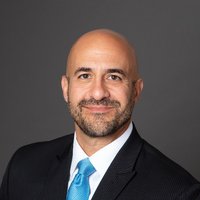 Joseph Valenti
Managing Director - Head of Telecommunications Group
,
PJ SOLOMON
Mr. Valenti is a leading telecommunications investment banker with more than 20 years of experience across various products and subsectors. He advises clients on mergers, acquisitions, divestitures, public and private equity and debt capital financings and restructurings.
Prior to joining PJ SOLOMON, Mr. Valenti was Head of Americas Telecom at Barclays. There, he was responsible for covering many of the firm's key wireless and wireline telecom service providers, and developed a particular expertise advising communications infrastructure and cloud service providers. Before Barclays, Mr. Valenti spent 10 years at Lehman Brothers, most recently serving as the Head of TMT within Global Finance.
Over the course of Mr. Valenti's career, he has been actively involved with more than $300 billion of transactions and has advised on a number of notable deals. Selected recent M&A transactions include the strategic growth capital investment by Mubadala into Cologix; the sale of Netrality to Macquarie Infrastructure Partners in partnership with management; the acquisition of a majority stake in Teraco by Berkshire Partners; the sale of Datapipe to Rackspace; the sale of KIO Networks' fiber assets to American Tower; the acquisition of Vodafone's 45% stake in Verizon Wireless by Verizon; the sale of Cologix to Stonepeak Infrastructure Partners; the sale of Telx to Digital Realty; the acquisition of Earthlink by Windstream; the sale of Telecity to Equinix; and the acquisition of AboveNet by Zayo.